Jake Fox, 2007 Tennessee Smokies (AA) LF/1B/C, has graciously agreed to answer questions from posters on NSBB. If you would like to ask him a question, please post it here. The deadline for submitting questions is
10 PM Sunday, May 27
-- so get your questions in quickly! Once Jake has had an opportunity to answer them, the responses will be posted in the Chats Forum.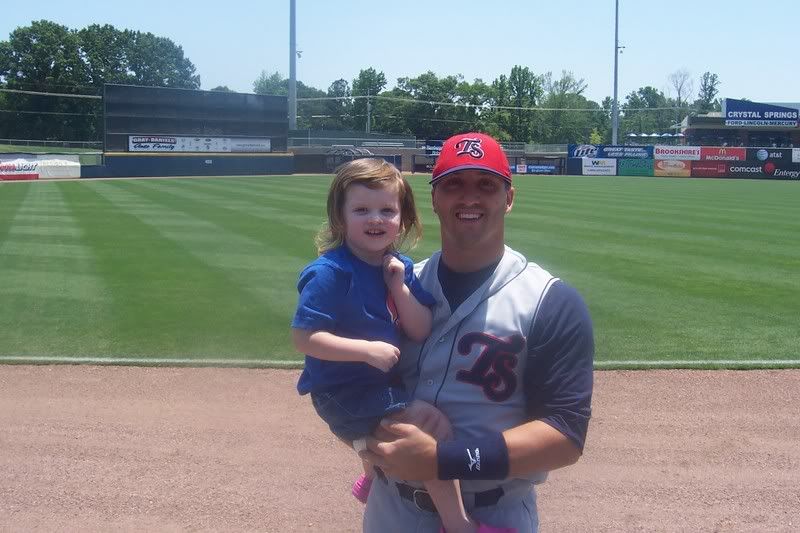 Jake Fox was a Cubs' 3rd round draft pick from the University of Michigan in 2003. After hitting .462/.533/1.077/1.610 with the Cubs in Spring Training this year, Jake has been tearing up the Southern League and is currently hitting .360/.385/.616/1.001. He leads eligible Southern League batters in slugging and OPS. He was recently named the Southern League Hitter of the Week: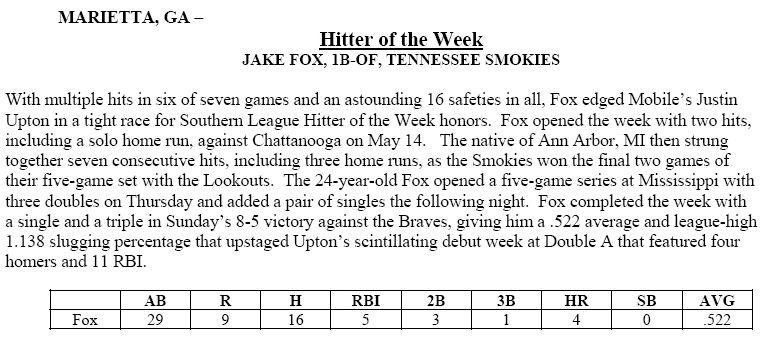 Jake was kind enough to do a Q&A session with NSBB posters in
July 2006
. (
regular link
) That session can be found in the Chat Events forum.
This session will be coordinated as in accordance with The NSBB Q & A Guidelines.
Thank you to Jake for taking the time to interact with us on a personal level. In addition, thank you to Chris, who will be completing this session while the Smokies are in Jackson, TN to take on the Diamond Jaxx. As always, thanks to all of you for making NSBB such a wonderful community!