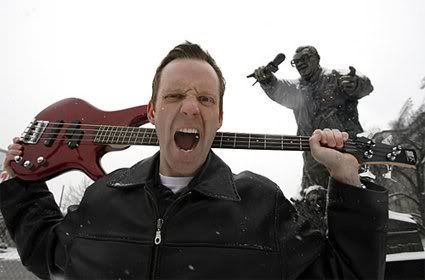 Welcome to the 2009 season!
Len Kasper, who enters his fifth year as Broadcaster for the Chicago Cubs, has graciously agreed for a fourth time to answer questions from posters on NSBB! If you would like to send a comment to Len, or if you would like to ask Len a question, here is your opportunity! The time for submitting questions will be
Monday, April 6 at 12:00 P.M. Central time
through
Sunday, April 19 at 11:00 P.M. Central time.
Once Len has had an opportunity to respond, his responses will be posted.
This session will be coordinated as in accordance with
The NSBB Q & A Guidelines
. With respect for Len's time, we do ask that everyone limit their interaction to one or two questions.
Thank you to Len for again taking the time to interact with us on such an up close and personal level. In addition, thank you to Len for his references to NSBB both during broadcasts and the
WGN Sports Baseball Blog
, and for his help in raising funds for the American Red Cross with his donated 2005 Spring Training Scorecards. Congratulations to Len on his contract extension with the Cubs through the 2011 season.
As always, thank you to all of you for making NSBB such a wonderful community!