5-Time All-Star
Posts: 8355
Joined: Tue Nov 25, 2003 4:48 pm
Location: hnderstabxcwhsg
Might as well have a non-Bears thread.

Hue Jackson is your next Cleveland Browns head coach.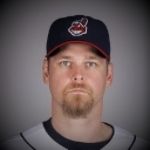 ---
Who's the next Browns coach in a year?
---
Hall of Fame
Posts: 49519
Joined: Mon Apr 09, 2007 12:38 pm
Tim wrote:"Hawthorne Effect". Basically, people improve their behavior if they know they're being watched. I'm a competitive cur, so having friends that are also doing it drives me to want to "win" daily/weekly challenges and such.