Search found 189 matches
Fri May 24, 2019 2:22 pm
Forum: Rants
Topic: Work Jerks
Replies: 148
Views: 10319
Derwood wrote:I don't know how you guys do it. The lack of privacy must be maddening
not that kind of jerks
Wed May 15, 2019 1:45 pm
Forum: Other Sports
Topic: Chicago Bulls offseason
Replies: 73
Views: 2851
Worst possible outcome for the Bulls, now what? Trade down for multiple picks? See what Memphis wants for Conley or hope Reddish is there. I can't wait for them to draft a player based on how well they get back on defense. They're going to end up drafting Rui Hachimura whom, I believe, is ovverated...
Fri May 10, 2019 1:52 pm
Forum: Cubs Discussions
Topic: Baez impresses Baez
Replies: 1686
Views: 154901
Boy it's SO WEIRD that the people most loudly and obnoxiously complaining about the ban tend to have all kinds of troll/Pepe/MAGA/"America first"/nationalist/racial-type horsefeathers all over their Twitter feeds and profiles. WHAT AN ODD COINCIDENCE. It's sadly pathetic that I'm shocked ...
Mon Apr 01, 2019 7:38 pm
Forum: Other Sports
Topic: College Basketball 2018-2019
Replies: 187
Views: 16370
gflore34 wrote:them making the Final Four with perhaps, the dirtiest, greasiest, piece of horsefeathering horsefeathers as a HC exemplifies all that' wrong with the business of college basketball.
my reaction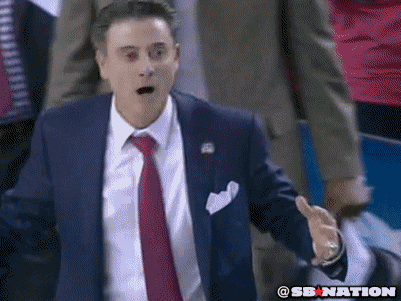 Fri Mar 29, 2019 3:50 pm
Forum: Cubs Discussions
Replies: 402
Views: 25396
It's really laughable at how whiny they are for attention Laura and I, again, expressed our concern about the public perception on the deal. I expressed my thought that it is crucially important that we try to keep the press clear on what the new ownership of the Cubs will look like. My reasoning fo...