Search found 813 matches
by NOLA

Sat Jul 22, 2017 3:18 pm
Forum: Other Sports
Replies: 63
Views: 2456
The Oxford newspaper cover for the win: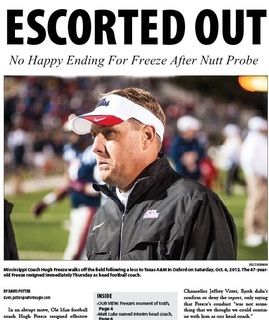 by NOLA

Sat Jul 22, 2017 1:51 pm
Forum: Social
Topic: Politics & Current Events
Replies: 15163
Views: 405887
UK wrote:With the Session revelation in the WaPo, I'm overthinking this will lead to a resignation by Sessions and start the domino effect towards Mueller. Right?
No, you're not. He wants to hire a new AG who will fire Mueller.