Licks Butts
Posts: 80808
Joined: Sat Oct 22, 2005 3:45 am
Location: Washington DC
x 12167
x 14759
CubInOK wrote:This has to be the world record for ratios. Just... never post thirsty-for-Ocasio-Cortez tweets.


I always get a kick out of conservatives doing this weird twisty thing where they suddenly have high standards for the things they hate. It's almost like they can't truly hate things like a "socialist" unless said socialist actually living like a filthy poor, or an environmentalist unless they're living in a cave eating bark.
This has been posted a million times, but it's basically the mantra of every stupid "young conservative"/Libertarian/"independent voter" out there: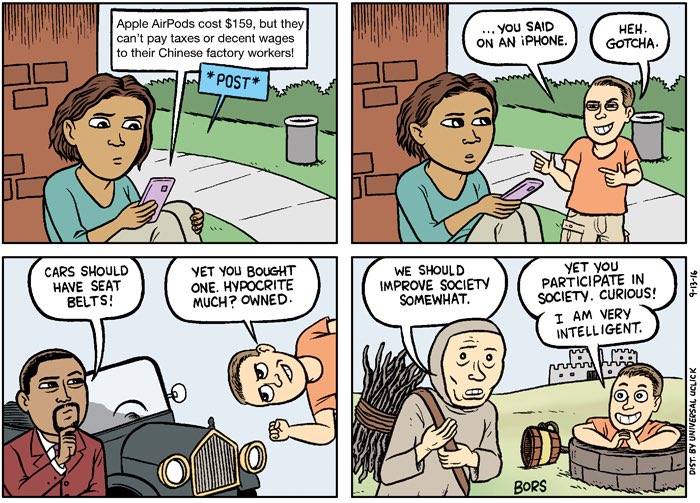 Last edited by
Sammy Sofa
on Fri Nov 16, 2018 3:51 pm, edited 1 time in total.