Formerly imb!
Posts: 33210
Joined: Wed Jun 18, 2003 7:57 am
x 2888
x 7041
Contact:
either way im jerkin it
Duke Silver wrote:You've never been right about anything. You bitch and moan at the slightest hint of things not going right ... Suck my ass, you whiny little bitch.
---
Superstar
Posts: 18427
Joined: Sat Jul 19, 2003 2:27 pm
Location: I CANT BREATHE
x 2117
x 920
it looks like a former coworker of mine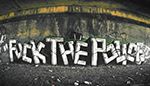 ---
Hall of Fame
Posts: 29222
Joined: Tue Sep 28, 2004 7:43 pm
Location: Chicago
x 43
x 5304
Contact:
i'm just going to assume the kid didn't die or get paralyzed and continue laughing at this